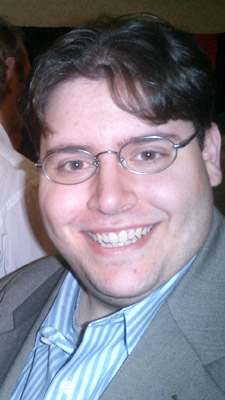 John C. Fernandez is a global business development executive with a decade of experience in positioning, branding and building businesses. John currently manages Search Engine Marketing (SEO & PPC), web analytics, social media, corporate blog, website content and lead conversion optimization at IntraLinks, the leading provider of critical information exchange solutions.
At Twing.com, John led Business Development efforts to strategically grow the forum search engine, including development and tactical sales execution in addition to public relations efforts. As Director of Marketing Management at Accoona, Mr. Fernandez strategically positioned, branded, and built awareness for multiple business lines in the United States, Europe and China. At NewSight Corp., he produced three major international public chess events featuring world-renowned chess grandmaster Garry Kasparov, coordinating successful live online broadcasts on numerous Websiftes and Web portals and directing all marketing, public relations, and advertising efforts in support of the events. As Executive Vice President of Chessclub.com, John oversaw global marketing initiatives and strategic planning for the world's largest pay Internet chess server. An industry thought leader, Mr. Fernandez has spoken at conferences such as Coremetrics Client Summit and eMetrics Marketing Optimization Summit, and has appeared on television stations as CNN Headline News and RTV. John is a member of many professional organizations such as the American Marketing Association (AMA), Association of Chess Professionals (ACP), Search Engine Marketing Professionals Organization (SEMPO), and the Web Analytics Association (WAA).
Born and raised in New York City, John attended Xavier High School, where he co-captained the Xavier Forensics team, 1995 NCFL National Champions in Student Congress. At the University of Maryland, College Park, he studied Mathematics and Physics, was President of the University's Chess Club, and Captain of the Chess Team. John currently attends New York University in the Management and Leadership Studies program at McGhee, with a concentration in Marketing. An accomplished chess player, John has played internationally throughout North America and Europe, as well as organizing such successful events as the New York Masters. John lives in New York City and Miami Beach, and when not working or attending school, enjoys golf, investing, travel, mathematics, physics, and poker.